---
THE DEITY OF JESUS CHRIST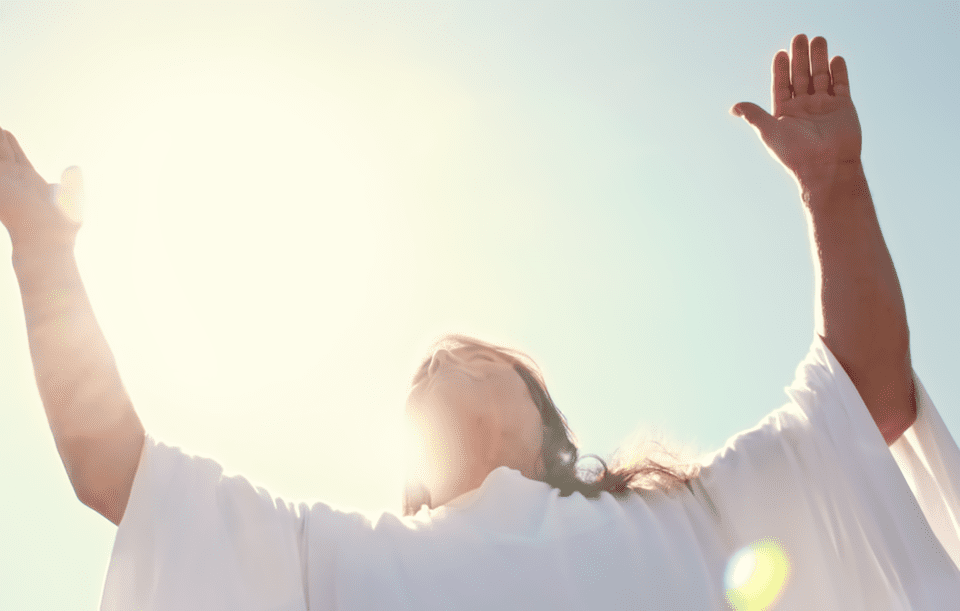 Colossians 1:15–19, "15 Who (Jesus) is the image of the invisible God, First-born of all creation, 16 because in Him were the all things created, those in the heavens, and those upon the earth, those visible, and those invisible, whether thrones, whether lordships, whether principalities, whether authorities; all things through Him, and for Him, have been created, 17 and Himself is before all, and the all things in Him have consisted. 18 And Himself is the Head of the body—the assembly—who is a beginning, a First-born out of the dead, that He might become in all things—Himself—first, 19 because in Him it did please all the fulness to tabernacle,"
Verses 15-19 comprise the most concentrated section of scripture in the Word of God teaching us about the Person of Christ. God always displays Himself through the second member of the Godhead, His Son.
The Deity of Christ[1]
Scripture reveals that Christ is a member of the eternal trinity (Matthew 28:19, 2 Corinthians 13:14, 1 Peter 1:2).
Some outstanding scriptures dealing with the deity of Christ (Micah 5:2; John 1:1-3, 8:58; Romans 9:5; Titus 2:13; Hebrews 1:8-10; 1 John 5:20).
The pre-incarnate work of Christ shows his pre-existence. He created the universe (John 1:3, Colossians 1:16, Hebrews 1:10).
The doctrine of divine decrees is found in scripture (Psalms 2:7-9, 22:1-6, 40, 110). God declared His will in creation and redemption before the world was formed.
The only manifested member of the Godhead, in the Old Testament and New, is Christ. He often came as the angel of the Lord (Jacob's wrestling match), or an object (Moses' burning bush). His main title was "the angel of the Lord". His title, "Jehovah", is His redemptive and manifested title.
The characteristics of God are also ascribed to Christ.
i). Eternal life (Isaiah 9:6; Micah 5:2; John 1:1, 8:58; Ephesians 1:4; Colossians 1:16, 17; Revelation 1:11).
ii). Righteousness and Justice (Luke 1:35, John 6:69, Hebrews 7:26).
iii). Love (John 13:1, 34, 1 John 3:16)
iv). Immutability (Hebrews 13:8)
v). Omniscience (Matthew 9:4, John 2:25, 1 Corinthians 4:5)
vi). Omnipotence (Matthew 24:30, 28:13, 1 Corinthians 15:28, Philippians 3:21, Hebrews 1:3, Revelation 1:8)
vii). Omnipresence (Matthew 28:20, Ephesians 1:23, Colossians 1:27)
100% God And 100% Man[2]
As humanity, Jesus was the impressed image of God; as deity He was the exact or mirror image of God.
The Hypostatic Union[3]
Jesus Christ has two natures (human and divine) united without mixture or loss of either, temporal and eternal (John 1:1-14, Romans 9:5, Philippians 2:5-11, 1 Timothy 3:16, Hebrews 2:14).
The incarnate Jesus includes deity. Jesus is God, not a form of God, co-eternal with the Father and the Holy Spirit. The incarnation does not diminish His deity – He is undiminished deity. Jesus did not lower Himself to become a man. He is not "sub-God" or "inferior God".
The incarnate person of Christ includes true humanity. Jesus Christ is true humanity – spirit, soul, and body – minus, the old sin nature – the nature of the flesh. Through the virgin birth, Jesus avoided the fallen nature of Adam.
Jesus Christ is different from God in that He is man and yet different from man in that he is God. He is one 100%  God and 100% man. He is totally unique. No one has ever existed like Him before and no one will ever exist like Him again.
Jesus Christ is the only means of salvation, satisfying both the claims of God and the claims of man.
Jesus Christ could be omnipotent and weak at the same time, omniscient and ignorant, awake yet asleep, and self-existent yet hungry. In His humanity He studied the Word and fellowshiped with the Father through the Holy Spirit (Luke 2:40, 52; John 1:14).
It was necessary for Christ to become humanity:

Savior: As God, He could not die. Eternal life cannot die. Omnipotence cannot weaken itself and die. He had to become a man to die and only his humanity died on the cross (Philippians 2:7, 8, Hebrews 2:14, 15)
Mediator: Someone who pulls two parties together and must be equal with both.
Priest: A man who represents man before God (Hebrews 7:4, 5, 14, 28, 10:5, 14)
Son of David: God promised David that he would have a son who would reign forever (2 Samuel 7:8-16, Psalm 89:20-37). A man was necessary to fulfill God's covenant with David. The incarnation was that fulfillment.
[1] Yandian,B. 2001. THE PERSONAL STUDY NOTES OF PASTOR BOB YANDIAN COLOSSIANS. Tulsa, OK. Bob Yandian Ministries
[2] Yandian,B. 2001. THE PERSONAL STUDY NOTES OF PASTOR BOB YANDIAN COLOSSIANS. Tulsa, OK. Bob Yandian Ministries
[3] Yandian,B. 2001. THE PERSONAL STUDY NOTES OF PASTOR BOB YANDIAN COLOSSIANS. Tulsa, OK. Bob Yandian Ministries